Ant Control Services in Melbourne
Ant Pest Control and Removal Shepparton
Total Pest Control Shepparton formulates the most effective ants pest control services in and around Victoria and southern New South Wales to completely eliminate ants from your home. Our advanced ants pest control services can cater to any seasonal pest infestation and give you 100% protection throughout the year
Get in touch with Total Pest Control to get rid of ants now!
Ants are regarded as the most common pests and are known to colonise parts of lands that suits their survival and breeding conditions. They create ant mount structures that degrade in some ways the property of land. Shepparton's ant diversity is vast and ants are such a common form of pests that avoiding them to the full potential is difficult but preventing them from infesting your living space is not a tough job. Common ants are usually harmless. The damage an ant colony can cause depends highly on types of ants infesting your home.
You and your home require the best pest control in town!
Pests can be vicious. But we aren't behind.
Total Pest Control Shepparton completely justifies its namesake. With more than 30 years of experience in eliminating pests from houses in Victoria, southern New South Wales and everywhere in between, we truly offer TOTAL pest control services that are more than just effective.
Pests come in many varieties. Which is why Total Pest Control Shepparton offers unparalleled protection against any kind of pest. Our pest control plan spares no expense in wiping out pests from your home once and for all. We can bet that our pest control services will make pests have second thoughts about ever invading your home again!
We provide effective and future-proof pest control services that make your living space free from any pest infestations in the long term.
The Total Pest Control Shepparton Ants Pest Removal Formula
Enter Total Pest Control Shepparton. The most ruthless ant pest removal expert in Victoria and southern New South Wales. We kill and remove all the ant and their colonies in your home. Then we make sure that they stay away. Total Pest Control Shepparton marks itself as a competent pest control provider for effective ant control and removal.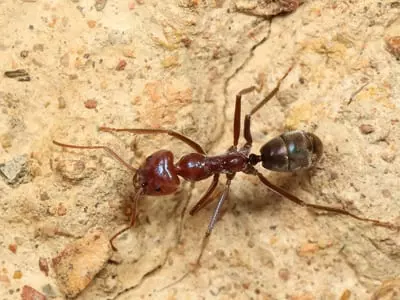 Here's how Total Pest Control Shepparton conducts its expert pest control services for Ants: