Spider Pest Control and Removal Shepparton
Our residential and commercial spider control services are the best way to avoid spider infestations in your home or business. Our qualified pest control technicians take their time with your property, providing thorough treatment to exterior surfaces, interior fumigations, as well as subfloors and roof voids where accessible.
Get in touch with Total Pest Control for expert spider control.
For Expert Spider Control Shepparton
Total Pest Control also includes several extras within our standard spider control service, such as pool areas, pool fencing, outdoor entertainment areas, decking, bins, and mailboxes.
For commercial properties, Total Pest Control offers after hours treatment times – so you can get the spider control services you need with minimal disruption to your staff and customers. You will also be provided with a site folder containing product safety data sheets, maps, and treatment records.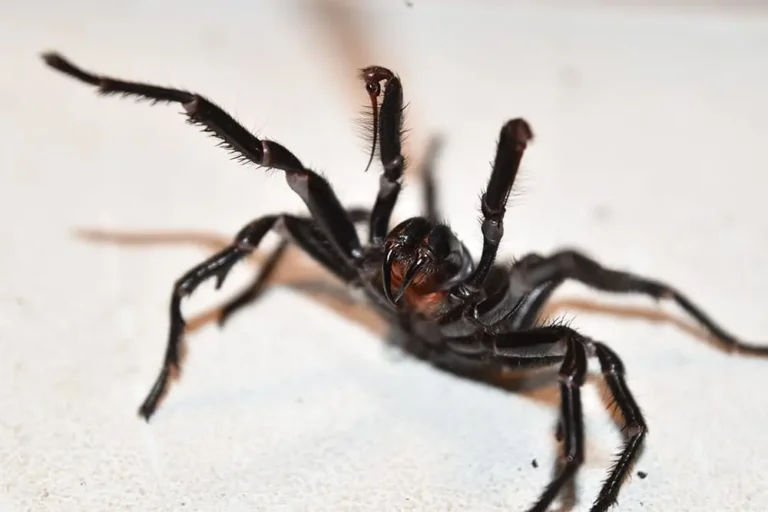 Here's how Total Pest Control ensures you get the spider control service you need:
Our friendly office staff work with you over the phone to identify the pest control services you may need and arrange for a technician to attend your property.
Prior to beginning any work, our qualified pest control technician will assess the requirements of your property. Our technician will discuss with you any treatments recommended, costs involved, and any concerns you may have regarding the treatment process.
With your approval, our pest control technician will carry out the treatment/s discussed.
We stand by our quality spider control services. Total Pest Control offers a free service period for exterior surfaces treated of six months from the initial treatment date.
Exterior treatments can be carried out in any dry weather and take just 15-20 minutes to fully set. The treatments applied by Total Pest Control create a barrier around your home that spiders cannot survive in.
Although spiders are more active and noticeable in warmer weather, having your property treated in the cooler months is a great way to ensure spiders are stopped before they make themselves at home in your property.
Having your property treated at regular intervals also helps you to get the best out of your spider prevention spray, by keeping the exterior barrier maintained and making it difficult for spiders to find suitable warmth and shelter for breeding.
Total Pest Control recommends a servicing frequency of once a year for most homes, and every six months for most commercial properties.
Pest control treatments used by Total Pest Control are approved by the Australian Pesticides and Veterinary Medicine Authority (APVMA), are targeted to unwanted pest activity, and are safe to use around pets and wildlife.