Rodent Inspection Services
Rodents Pest Control and Removal Shepparton
Total Pest Control Shepparton formulates the most effective rodents pest control services in and around Victoria and southern New South Wales to completely eliminate rodents from your home. Our advanced rodents pest control services can cater to any seasonal pest infestation and give you 100% protection throughout the year.
Get in touch with Total Pest Control to Get rid of rodents now!
Rodents are mammals that are regarded as the most common pests and are known to make homes in places that support their survival and breeding conditions. They make way into your living space through unnoticed open spaces and take shelter in places that are at close proximity to food and offers safety.
Shepparton's vast rodent diversity terrorises crop growth, grain storage units and even homes. Rodents carry the potential to destroy your living space if not removed and also are the carrier of deadly bacteria such as plague. Moreover, a rat bite can cause serious health hazards in children as well as in humans.
Here are some bare rodent facts that you need to understand:
The rodent exterminator Shepparton can rely on!
Rodents are a nuisance any day for a residential or a commercial living space. They hide till the damage to the property is visible (and often grave). While rodent removal Shepparton can seem like a hard task, Total Pest Control has specialised rodent exterminator services exclusive for Shepparton residents and commercial spaces.
Our rodent control Shepparton experts skillfully analyse the area for rodent infestations. Rodents infest an area in crowds and are active throughout the night. Their increased activity throughout the night is often when people realise their existence. While it is inconvenient to have rodents infestation, our rodent exterminator Shepparton methods are highly convenient and effective. We aim at getting completely rid of rodents and also take precautionary measures to ensure that rodents do not infest again.
Enter Total Pest Control Shepparton. The most ruthless rodent pest removal expert in Victoria and southern New South Wales. We kill and remove all the rodent and their burrows in your home. Then we make sure that they stay away. Total Pest Control Shepparton marks itself as a competent pest control provider for effective rodent control and removal.
You and your home require the best rodents pest control in town!
Pests can be vicious. But we aren't behind.
Total Pest Control Shepparton completely justifies its namesake. With more than 30 years of experience in eliminating pests from houses in Victoria, southern New South Wales and everywhere in between, we truly offer TOTAL pest control services that are more than just effective.
Pests come in many varieties. Which is why Total Pest Control Shepparton offers unparalleled protection against any kind of pest. Our pest control plan spares no expense in wiping out pests from your home once and for all. We can bet that our pest control services will make pests have second thoughts about ever invading your home again!
100% Pest Removal.
100% Satisfaction.
Guaranteed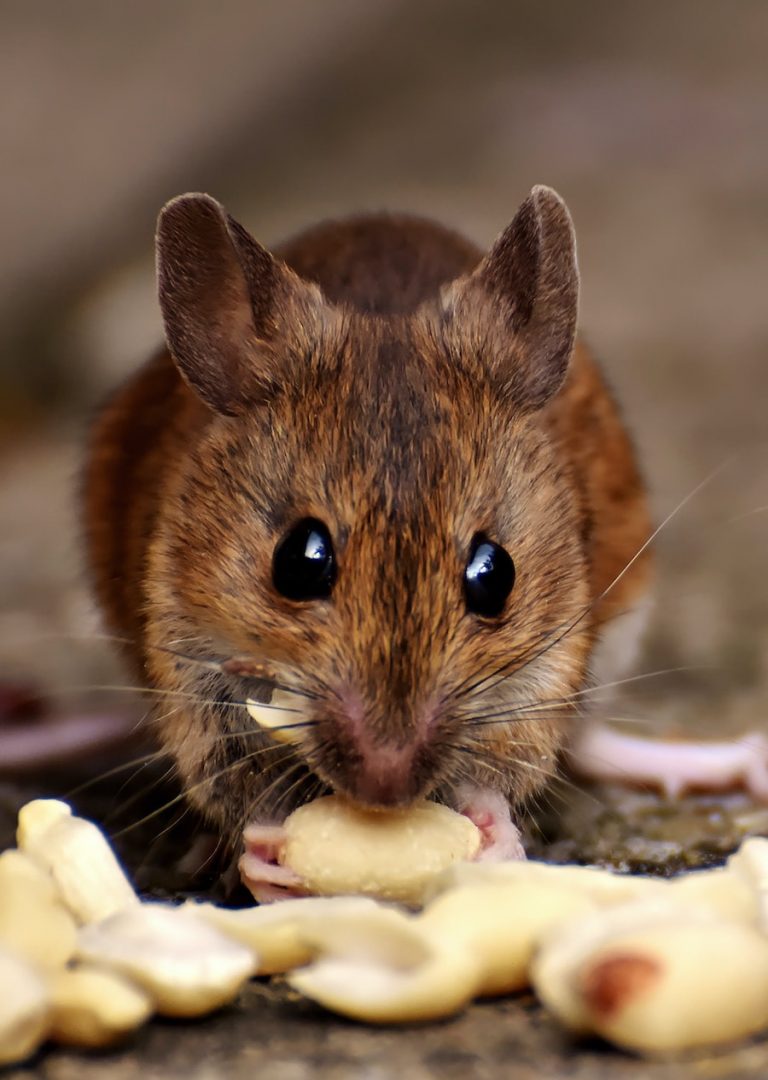 Here's how Total Pest Control Shepparton conducts its expert pest control services for Rodents: